A brand new website
Today De Heus Animal Nutrition launched this completely new website. A website made for and by children. The purpose of the website is to give children an insight into the livestock sector and to explain to them, in an objective way, how animals grow, give milk and eggs and how animal feed is made. On this website children get the chance to learn more about the animals themselves and how important the agricultural sector is.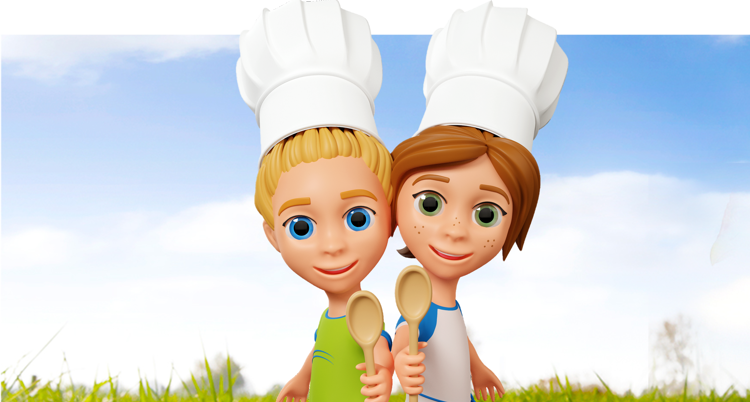 More information for the parents
"We think it is important to interest and involve children in the agricultural sector at an early stage. We noticed that it is sometimes difficult for children to get a complete and honest image of the sector. It was therefore time to give children a look at our field of work and the beautiful sector in which we work. This was the reason for us to introduce a new platform, where children can learn all kinds of things about it", says Joost Belt, Global Director Marketing & Corporate Communication.
The idea arose when Petra Spruitenburg, digital marketeer at the Group Marketing department of De Heus Animal Nutrition, noticed that much of the information available online about the livestock sector was not based on objective facts, about on animal welfare and health for example. "We are seeing more and more young people and adults with little or no elemental food and farming knowledge, especially about livestock farming and aquaculture," Petra continues. "All over the world, De Heus works alongside farmers to make food production chains more sustainable. With this position in the chain, we see it as our responsibility to make more transparent information about the production of animal proteins available. It's not just the farmers' story to tell, it's ours as well".
With de Heus Kidzz we want to provide an educational platform with accessible information for kids who are looking for facts about the livestock sector –to contribute to their knowledge level about food production, but also to foster appreciation for farmers. The platform covers many aspects of livestock feed, pig, poultry and ruminant farm life. The fictive characters Anna and Dean carry the story and message in a way that young children can easily understand.
Check out our most recent events and news stories.