Make your own sheep
Anna and Dean love sheep and little lambs. If you do too, Anna and Dean have a fun craft idea for you! Want to join in?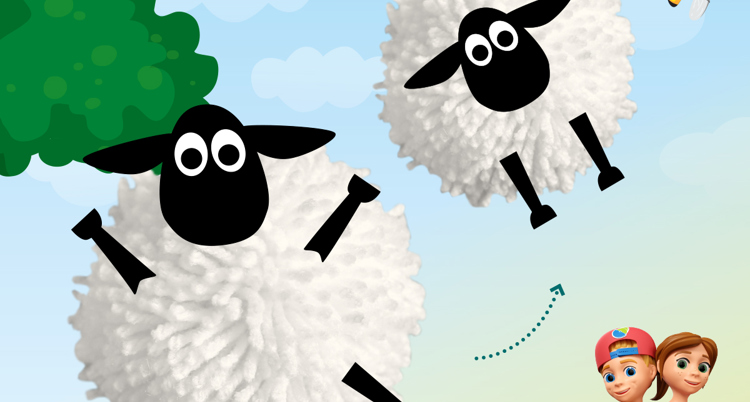 What do you need?
Download the step-by-step-plan
A piece of cardboard
Scissors and glue
Yarn (white)
Sturdy black (and white) paper or felt
Wiggly eyes (optional)
More craft inspiration
Would you like to download the step-by-step instructions for this craft project or carry on crafting? Take a look at other craft ideas and download the step-by-step instructions.
View more craft ideas
Getting started
Step 1. Draw the sheep's head on black paper in one go, and also draw two pom-pom templates on the cardboard and cut them out. The bigger the templates, the bigger the sheep.
Step 2. Next, place the two templates on top of each other and use the yarn to tie them together. You can now start making the pom-pom! Wind the yarn around the templates. When there is no hole in the centre any more, carefully cut the yarn along the outside in between the two templates. Once you've cut all the yarn, tie a string around the yarn in between the two templates and remove the templates. Ta-da!...your sheep's body is done!
Step 3. Stick two eyes on the head and glue the head to the body. Then cut four legs out of black paper and glue those to the sheep's body as well.
Tip: you can make lots more fun animals this way, like a rabbit, a chicken, a cow or a pig.
Send Anna & Dean your craft creation
Would you like to show Anna & Dean what you've crafted? Send us an email with a photo!
Check out our most recent events and news stories.