Make your own veggie garden
What do you do with an empty egg carton? And empty eggshells? Did you know you can easily turn them into a veggie garden? Anna and Dean will show you how. Grow your own healthy fruit and vegetables.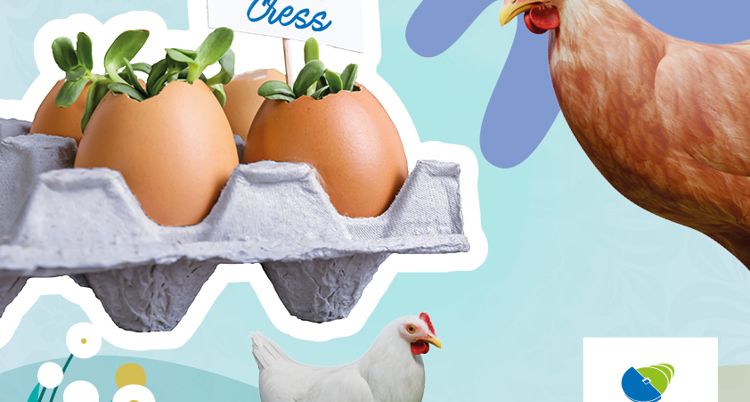 What you need:
Download the step-by-step-plan
An egg carton full of eggs
Potting compost
Cress or grass seeds
A black felt tip
More craft inspiration
Would you like to download the step-by-step instructions for this craft project or carry on crafting? Take a look at other craft ideas and download the step-by-step instructions.
View more craft ideas
Getting started
Steap 1. Ask your mum or dad to only crack the top half of the eggshell when frying eggs. Rinse the bottom half and keep it somewhere safe.
Step 2: Collect as many clean eggshells as possible. Tip: give everybody eggs for lunch.
Step 3: Draw little faces on the eggshells and put them back in the egg carton.
Step 4: Fill each of the eggshells with potting compost until just below the edge.
Step 5: Sprinkle the seeds over the filled eggshells and pour a little water into them every day.
Send Anna & Dean your craft creation
Would you like to show Anna & Dean what you've crafted? Send us an email with a photo!
Check out our most recent events and news stories.